Nepal SBI is a joint venture bank that is being operated with the collaboration of the State Bank of India. There are 3 players who are involved in running this bank and they are SBI, Employee Provident Fund, and ADBN. In this guide, I will tell you the complete steps that you need to follow to close Nepal SBI Bank account.
The process is simple but you have to make sure that you don't have any dues pending or negative balance in your account. Because if there are any dues then the bank will not allow you to close the account. So first check your balance and if you found any dues or negative balance.
Then you have to deposit an equal amount of money in your bank account to make your balance zero. If you don't have any dues in the account then make your balance zero on the day you are closing it. Do not bring down the balance well in advance. The bank may charge you for the non-maintenance of sufficient balance.
Before you close down your existing account I recommend you to make arrangements for an alternative bank account. If you already have another account then that is fine. But if you don't have one then consider opening a new account. Just choose a good bank for you and open an account with them.
If you need assistance then you can read my list of 9 questions to ask your new bank. Based on the answers you receive from the bank officials. You can decide if you should open an account with them or no. Also, ensure to cancel all the automatic payments you have set up in your Nepal SBI account.
About Nepal SBI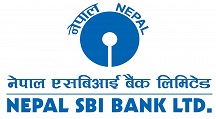 | | |
| --- | --- |
| Type | Public |
| Founded | July 17, 1992 |
| Headquarters | Kathmandu, Nepal |
| Number of Branches | 70+ |
| Number of ATM Terminals | 90+ |
| Number of Cash Deposit Machines | 3+ |
| Number of Mobile ATMs | 2 |
| Area Served | Nepal |
| Official Website | nsbl.statebank |
Steps to Close Nepal SBI Bank Account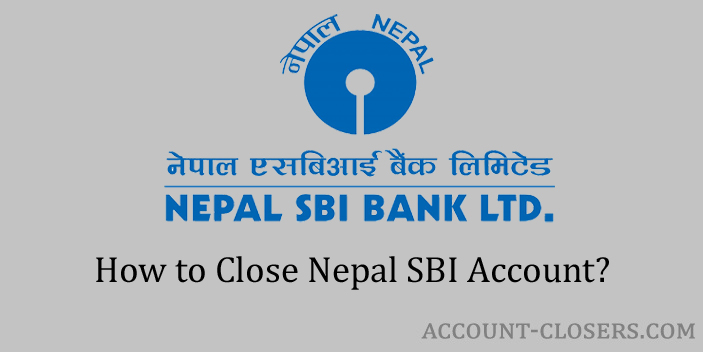 For time being there is no online method to close the account. So I have explained an offline method below, this method not only works for Nepal SBI but for all the banks globally. If you want to close a Joint Bank account then the steps will be a little different.
Steps to Close Nepal SBI Bank Account:
How to Contact the Bank?
You can reach Nepal SBI by calling them, using their official website, and also by messaging on their official social media profiles.
Contact Details of Nepal SBI Bank:
Conclusion
This is how you can close your Nepal SBI account. Also, keep in mind that the bank may or may not charge you for the account closure. So before you take the steps make sure you contact the bank and ask them about the charges. All the contact details are given above.
References Used:
https://en.wikipedia.org/wiki/Nepal_SBI_Bank
https://nsbl.statebank/contact-us