A bank account number is a unique number that is specific to your bank account. This number is used to identify your account. When someone wants to send you money directly to your bank account. Then you have to provide your account number along with your routing number.
The account number of two different accounts is never the same. The bank will assign a unique number for every account that is opened with them. This applies to both the savings account and the checking or current account. There are many ways using which you can find out your account number.
Ways to Find Out Your Bank Account Number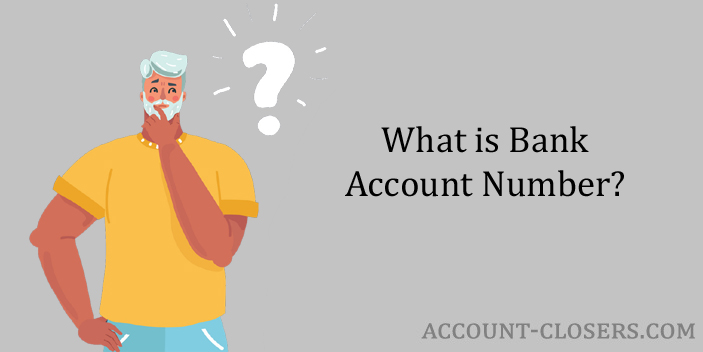 Choose any one of the ways below and follow the instructions to find out your unique account number.
Use Bank Passbook
Bank Passbook is a book or document that is given by the bank to the account holder when he or she opens the account number. This book is usually used by the account holder to get the transactions recorded for reference. Open the first page of your bank passbook, your account number will be mentioned along with your name and address.
Use Bank Account Statement
Get a new account statement or if you have one with your then you can use that too. Your bank account number along with your name will be mentioned on the top part of your statement.
Use Your Cheque Book
Your 8-12 digits account number will be printed on each of your cheques. The starting digits on your cheque are routing numbers. After the routing number, your account number will be mentioned on the cheque.
Use Welcome Letter
When you open a new bank account with any of the banks you will get a set of documentation from the bank. This includes your bank passbook, cheque book, and welcome kit along with some other documents. Your bank account number will be mentioned in your welcome letter.
Take Help of the Officials at Your Bank's Branch
If you fail to find out the account number by following the above-mentioned methods. Then there is no need to worry as you can take the help of the bank officials working at the branch of the bank. Locate the nearest branch of your bank, visit the bank along with the documents you have and the officials will help you out.
Use Mobile Banking App of Your Bank
If you use the mobile banking application of your bank. Then you just need to login to the application. Your account number will be clearly mentioned in the dashboard of the app. You can locate very easily as soon as you log in to your account using the app.
Conclusion
These are the 6 methods you can use to find out your number. If you are facing any kind of difficulties and need instant help then you can contact the customer care of your bank. They will be able to help you out with the difficulties you are facing.