If a direct deposit goes to a bank account that is closed, the money will be bounced back. The receipt bank will return the money to the sender's bank with a communication that the account has been closed.
If you had a bank account that later you closed for some reasons. And in case your employer or any other source deposits money to that account.
Then you will not be able to access that money because your bank account has been closed. Even if you contact your bank the answer you will get is "The account can't be accessed as it is closed".
Then what next? Will you lose your money?
No, there is no need to worry about it of course the things will take time to get sorted. But you will not be losing any of your money.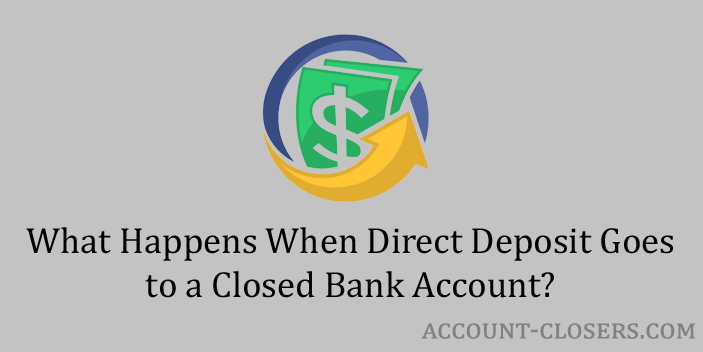 As I have mentioned in the first paragraph the direct deposit will fail. The money will be sent back to the sender's bank account.
This means if your employer has done the direct deposit of your earnings. Then your employer will get the money back to the account from which the deposit was done.
In most cases, this is an automated process that is taken care of by the bank's automatic systems or computers. There is very little human interference in this.
But here you should also make a note to yourself that the fault is completely yours. You have to update your employer or any other source of income with your latest bank account number.
So you can not expect things to go very smoothly in this case. The person who has sent you the money will not pay you until he or she receives the money back from your closed bank account.
How Long Can the Bank Hold the Deposit?
Every bank has its own set of policy which it follows. So you can expect anywhere around 7 to 10 working days. (returning the deposit that is made into a closed account)
Conclusion
There is nothing much which you can do here. You will have to wait and contact your old bank and ask them how many working days the system needs to send back the money to your depositor's account. At the same time also inform your employer about what has happened. But one thing is sure that you will not lose money if your bank account is closed.
References Used:
https://www.quora.com/What-happens-to-a-direct-deposit-that-goes-to-a-closed-account
https://www.reddit.com/r/monzo/comments/bza8ap/money_transferred_to_a_closed_account_why_such/
https://budgeting.thenest.com/long-can-bank-hold-direct-deposit-account-closed-33790.html