People often are not afraid of the process to open a new account with any bank. But they are afraid about the closing process. That is because they think that it will be a complicated process. But in reality, it is not a complicated process you just need to take care of a few rules and regulations. If you are thinking if you need to surrender your Passbook to close the account.
Then I am here with this article to answer this question.
What is Passbook?
A Passbook is a book that is provided by your bank as part of the documentation when you open the bank account. This book is can be used to take a printout of the transactions that have taken place in your account. And by default, this book consists of your name, bank account number, SWIFT Code, Routing Code, etc. Even if you have used all the pages most of the banks issue a new book free of cost.
What if You are Closing the Account? Should You Surrender the Passbook?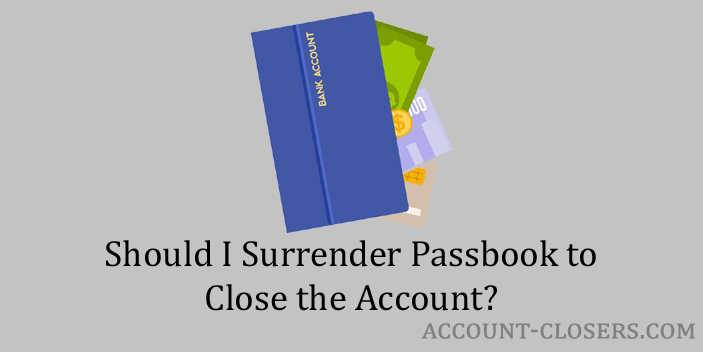 It depends upon the bank officials if they demand your Passbook back then you should surrender the book. If the officials don't demand the book from you then there is no requirement to surrender the book.
Normally, when you visit the nearest branch of your bank to close the account. The bank asks you to submit the filled out account closure request form, unused cheques, and the debit cards.
But in case your bank demands the passbook as well then you will have to submit or surrender it to complete the account closing the process.
What is the Best thing to Know if you Should Surrender?
As I mentioned it totally depends upon your bank and the officials working the branch. So the best thing you can do to know if your bank asks for this book. Is contact the bank itself by calling them or messaging the bank on their official social media profile.
What is the Bank Asks the Book?
If your bank demands the book then it can be part of the account closing protocol. So you will have to submit it. But before doing it take a copy of the first page of the book for future reference.
References Used:
httpss://www.indiatoday.in/information/story/steps-you-can-follow-to-close-bank-account-1638492-2020-01-20