Bank accounts are important and we all are aware of this thing. We use banking services in our day to day life. And when it comes to bank accounts we have got so many banks to choose from. Sometimes we choose the wrong bank. Or we will not be very satisfied with the bank account.
In such cases, you are free to close down your bank account. And open a new one in another bank. Believe me, it is not really a hard task to close your account. But the problem is people are not aware of the exact steps they should take to close the account. This guide will help you to close your Nedbank account.
Nedbank is one of the many banks that are operating in South Africa. This bank is controlled locally in the country itself. However, there are many reasons why people make their mind to close the account. We always can not blame the bank and its services. Sometimes there are many personal and professional reasons behind this decision.
Before you start the process to close Nedbank account you should ensure that you have an alternative bank account with you. In case you don't have then you should open a new one before closing your existing account. If you already have an account then there is no need to open a new one.
After that, you should make sure that your bank account balance is Zero on the day of closing. And if you have a negative balance or debit balance. You first have to clear that. Unless and until you clear all the negative balance and dues in the account. The bank will not allow you to close the account.
Step by Step Process to Close Nedbank Account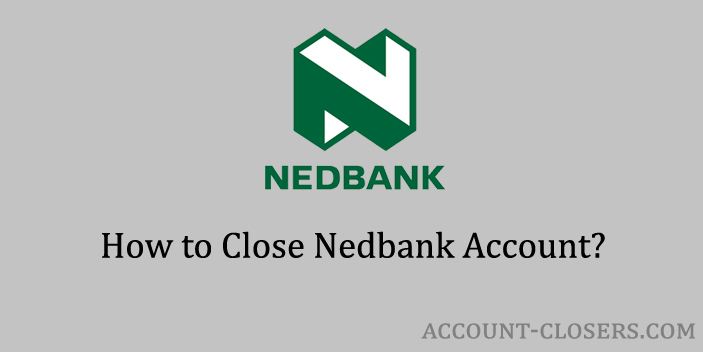 There is no online method but only 1 offline method that can be followed by the customers. The steps are mentioned below.
Steps to Close Nedbank Account:
Check if you have any negative balance or dues in your account.
Clear the dues. (if any)
Bring down your account balance to zero.
Cancel all automatic payments and recurring deposits.
Locate the nearest branch of Nedbank Limited
Visit the branch with an appropriate identity proof document.
Go to the help desk or accounts management section.
Tell the bank officials that you want to close your account.
Provide your bank account number.
Share your reason behind this decision.
Follow the instructions given to you by the bank officials or employees.
How to Contact Nedbank Limited?
For more information you can contact the customer care of the bank using the contact information mentioned below.
Contact Details of NedBank Limited:
Conclusion
These are steps you need to follow to Close Nedbank account. Never share your bank account details with anyone. For more information contact the bank by using the above-mentioned contact information.