If you have a bank account with the NBT Bank which you have decided to close now. Then this guide can be used by you to learn the steps that you need to follow to close NBT Bank account. The process is very simple, and there are no complicated steps at all.
The matter is just that you should know the exact steps to be followed. The first thing to know before starting with the process is there is no online method that you can follow. So you will have to follow the offline method only. That is by filling out the account closing request form.
There should be no negative balance or dues pending in your bank account. If you have any then NBT Bank will not allow you to close the account until you clear all of those. So take corrective actions and bring down the bank account balance to zero.
About NBT Bank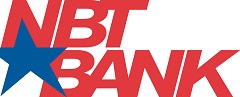 | | |
| --- | --- |
| Type | Public |
| Founded | 1856 |
| Headquarters | Norwich, New York, United States |
| Parent Organization | NBT Bankcorp |
| Number of Employees (2017) | 1,700+ |
| Official Website | www.nbtbank.com |
Steps to Close NBT Bank Account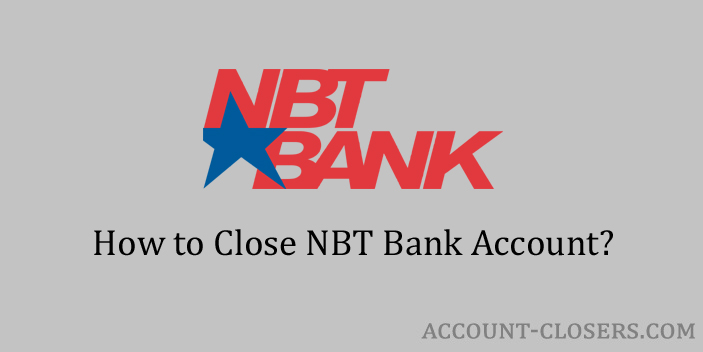 Once you submit your request to the bank to close the account. You can not use the account to make any transactions. So before you close make sure you have an alternative bank account that can be used by you. Cancel all the automatic payments and direct deposits to your NBT Bank account.
Steps to Close NBT Bank Account:
How to Contact the Bank?
If you want to contact the bank for any reason. Then you can call customer care, message on the official social media profile of the bank, and also make use of the official website.
Contact Details of NBT Bank:
Conclusion
If you don't have an alternative bank account, then you can choose any bank that is operating in the United States. And get your account opened. If you have already have an account then there is no need to open a new one. This guide is for individual account holders. If you hold a joint bank account then refer to this linked guide.
References Used:
https://en.wikipedia.org/wiki/NBT_Bank
https://www.nbtbank.com/Personal/About-Us/Our-Bank/History
https://www.nbtbank.com/Personal/About-Us/Our-Bank/NBT-Bancorp
https://www.nbtbank.com/Personal/Customer-Support/Contact-Us