No matter in which country you are you will find the banks in your surrounding places. And some banks are multinational companies that serve their customers not only in their home country. But these banks serve the customers in other countries as well. This guide is about one such bank and that is the Habib Bank Limited. I will tell you the steps that you need to follow to close Habib Bank Account.
This bank is based in Karachi, Pakistan but they also operate in other countries like the United Arab Emirates. Before you close your bank account you should make sure you have cleared all your dues and negative balance. Because if you have any then the bank will not allow you to close the account. If you have a negative balance then you have to deposit an equal amount of money to bring the balance to zero.
I recommend you to contact the bank's customer care and ask them for the instructions to clear the dues. It is also recommended that you should have an alternative bank account. This is important because if you close your existing account you won't be able to use the banking services. So if you don't have an alternative account then choose a good bank for you and get your account opened.
If you need assistance in choosing the right bank for you. Then you can ask these 9 questions to your new bank. Based on the answers you receive from the bank officials. You will be easily able to decide if you should open the account with them or no. But make sure you choose the right bank for you this time. If you already have an account with another bank then there is don't open a new one.
About Habib Bank Limited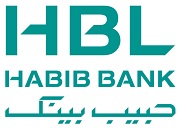 | | |
| --- | --- |
| Type | PLC |
| Founded | 25 August 1941 |
| Headquarters | Karachi, Pakistan |
| Number of Locations | 1,700 |
| Number of Employees | 15,000+ |
| Parent | Aga Khan Fund for Economic Development |
| Official Website | www.hbl.com |
Steps to Close Habib Bank Account
There is no online method to close the account. I have explained all the steps of an offline method in which the account holder personally has to visit the branch. Go to the branch and collect the account closure form. Fill the closure form and submit the same. More detailed instructions are given below. If you are closing a joint bank account then refer to this linked guide.
Steps to Close Habib Bank Account:
Locate the nearest branch of Habib Bank Limited near you.
Take your identity proof document, unused cheques, and debit cards with you.
Visit the branch of the bank.
Go to the customer help desk of the branch.
Tell the bank officials that you want to close your account.
The officials will ask you the reason for the closure.
Tell your reason and collect an account closure request form.
Fill the account closure request form with details like your name, account number, etc.
Sign the form and submit it to the bank officials.
How to Contact the Bank?
You can reach the bank on their official website, by calling them, and also by messaging on their official social media profile.
Contact Details of Habib Bank Limited:
Conclusion
This is how you can close the bank account you have with Habib Bank Limited. Make sure you don't share sensitive details of your account with anyone. The bank officials will never contact you asking for such details. Also, keep in mind that they may or may not charge you for the closure. So before you start the process contact the customer care of the bank and ask them about the account closure charges.
References Used:
https://en.wikipedia.org/wiki/Habib_Bank_Limited
https://www.hbl.com/contactus
https://www.hbl.com/history
https://www.mymoneysouq.com/habib-bank/customer-care
https://www.hbl.com/Download/Account%20Closure%20%20Request.pdf