The United Arab Emirates is also considered as the global employment hub. That is because people from all around the world come here for employment purposes. When people are working in the country they also need a good banking system. And the UAE has one to fulfill all the needs. Today we will be talking about the steps the customer needs to take to close First Abu Dhabi Bank account.
If you want to switch to another bank or you are going back to your country from UAE. It is a good practice to close your bank account. In case you want to switch the bank then I recommend you to first make an arrangement for an alternative bank account. When your account is fully operational you can close the one you have with the First Abu Dhabi Bank.
The steps are very simple but you need to make sure that there is no negative balance in your account. If you have any then you first have to clear those and then you can begin with the process. No bank will allow its customers to close the account when there are dues pending in the account. So check your balance and if there are any dues then you can deposit money in your account to make the balance positive.
About First Abu Dhabi Bank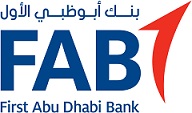 | | |
| --- | --- |
| Type | Public |
| Founded | 2017 |
| Headquarters | Abu Dhabi, United Arab Emirates |
| Official Website | www.bankfab.com |
Steps to Close First Abu Dhabi Bank Account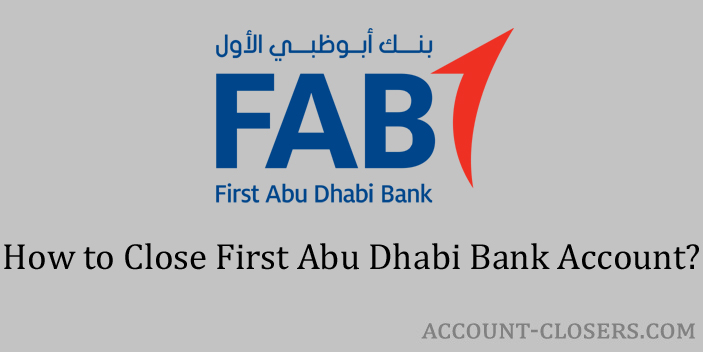 If you want to close a joint bank account then refer to the linked guide. And if you are an individual account holder then you can follow this guide. There is no online method to close the bank account, so you need to follow the offline method only. All the instructions are given below.
Steps to Close First Abu Dhabi Bank Account:
How to Contact the Bank?
The bank officials will never contact you and ask for sensitive information. If you want to contact the bank then I have provided the contact information below. You can reach the bank by calling them, using the official website, and also by messaging on their official social media profiles.
Contact Details of First Abu Dhabi Bank:
Conclusion
This is how you can close your bank account with FAB. If you want help in choosing your new bank then you can ask these questions to your new bank. Based on the answers you receive you can decide about opening your new account. The bank may or may not charge you for the account closure. For more details I recommend you to contact the bank.
References Used:
https://en.wikipedia.org/wiki/First_Abu_Dhabi_Bank
https://www.bankfab.com/en-ae/contact-us
https://www.bankfab.com/en-ae/personal/accounts/inactive-account-closure