UAE is an amazing place to live there is so much happening in every sector of the economy. And this stands true for the banking sector of the country as well. There are so many banks that work as multiple options to the people in the country. So if you don't like your bank you can switch to another bank. This guide will help you to close Dubai Islamic Bank account.
The Dubai Islamic Bank is also great they try really hard to keep their customers happy with the services. And as far as I have read the reviews of the bank, they are quite good at what they do. But there can be so many reasons to close the bank account. Some people will have personal reasons and some others will have professional reasons to close down the account.
If you are switching to another bank then make sure you have your alternative bank account ready. But if you are leaving UAE and going back to your country then there is no need to open a new bank account in the country. But you will have to make sure that there are no dues pending in your account. If you have any kind of dues or negative balance. Then clear it, because the bank will not allow you to close the account with the dues in the account.
About Dubai Islamic Bank (DIB)

| | |
| --- | --- |
| Type of Bank | Public |
| Founded | 1975 |
| Headquarters | Dubai, United Arab Emirates |
| Number of Employees | 4,200+ |
| Official Website | www.dib.ae |
Steps to Close Dubai Islamic Bank Account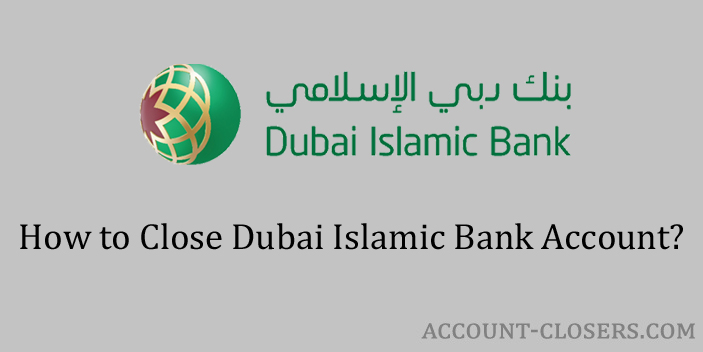 There is no online method to close your account. The only method you have is offline by visiting the nearest branch of the bank. If you are closing the account within 1 year of time. Then the bank will charge you some fees. And in case you are willing to close a joint bank account then refer to this guide.
Steps to Close Dubai Islamic Bank Account:
How to Contact the Dubai Islamic Bank?
You can use the official website of the bank, call the customer care, and also message on official social media profiles. All the contact information is provided below.
Contact Details of Dubai Islamic Bank:
Conclusion
This is how you can close your account. For more information about the charges and other things I recommend you to contact the bank. If you are opening a new bank account after closing the existing one, then choose the right bank this time. You can ask these questions to the bank before you open the account with them. These questions will help you to decide if the bank is right for you.
References Used:
https://www.dib.ae/about-us/contact-us
https://en.wikipedia.org/wiki/Dubai_Islamic_Bank