Usually, people feel that opening an account is easy but closing it down is a tough job. But this is not the case at all. You can close the account as easily as you opened it. But the matter is just that you should know the exact steps. In this guide, of mine, I will tell you how you can close Truist Bank account.
The first thing you should do is check your bank account balance for any negative balance or dues. If you have anything pending then you should first clear all of those. Because the bank will not allow you to close the account until you clear all the dues. (if you have any)
The next thing is you should have an alternative bank account with you before closing the existing account. If you already have an account with you then that is fine. But in case if you don't have. Then choose a good bank for you and get an account opened.
There are so many banks in the United States. Choose the bank you feel is good for you and get the account opened. If you need help in choosing the bank. Then you can refer to this list of questions you should ask the bank before opening the account with it.
Steps to Close Truist Bank Account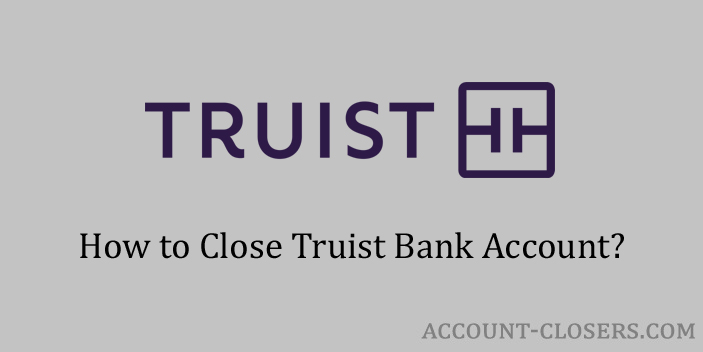 There is no online method to close the account, you will have to follow the offline method only. If you an individual account holder then follow this guide. And if you are a joint bank account holder then follow this linked guide.
Steps to Close Truist Bank Account:
Conclusion
Other than these there is nothing much involved in closing down your Truist Bank account. But keep in mind that if you are closing the account too early after opening it. Then the bank may ask you to pay the account closing charges. And before you close your account make sure you have canceled all your automatic payments and direct deposits to the account. Because once the account is closed all the transactions will start failing.