Bank accounts are very important for many reasons and the major ones are they allow us to store our money safely. And along with that send and receive the money from the account itself. These days people in Australia have bank accounts in different banks. Or even they have multiple bank accounts in the same bank. In this guide, I will explain to you how you can close CommBank Account.
There are pros as well as cons of having multiple bank accounts. It can be really a hard task to manage all the accounts. And additional to that we will have to pay multiple fees of keeping the account running. Even this is one of the reasons why people make their mind to close their bank account. What is your reason? If you wish you can share it with other readers by commenting down below.
Commonwealth Bank of Australia which is referred to as CBA or CommBank is an Australian multinational bank. This bank maintains a large network of 1,100+ branches and 4,300+ AMT Machines across the globe. Before we learn how to close CommBank account. I would like to share a few details of the bank where you hold your bank account and planning to close it.
About CommBank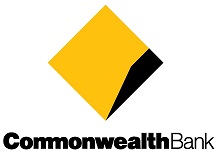 | | |
| --- | --- |
| Type of Bank | Public Limited Bank |
| ISIN Number | AU000000CBA7 |
| Founded on | 1991 (as a public company) |
| Headquarters | Sydney, Australia |
| Number of Locations | 1,100+ |
| Number of ATMs | 4,300+ |
| Area of Operations | Worldwide |
| Chairman (2020) | Catherine Livingstone AO |
| CEO and Managing Director (2020) | Matt Comyn |
| Number of Employees (2017) | 51,800 |
| Revenue (2017) | A$ 26.005 Billion |
| Net Income (2017) | A$ 9.881 Billion |
| Total Assets (2017) | A$ 976.374 Billion |
| Total Equity (2017) | A$ 63.716 Billion |
| Website | www.commbank.com.au |
Methods to Close CommBank Account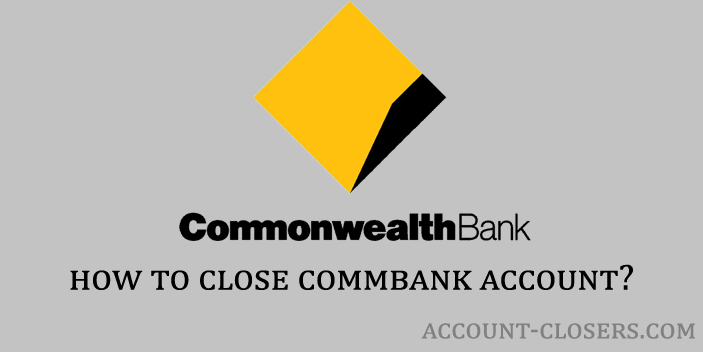 There are two methods that can be used by the CommBank Account holder to close his or her bank account. And they are,
Calling Customer Care
And by visiting the branch.
I recommend you open a new bank account with another bank before closing your present account. And change your account details everywhere from where you receive money. And if you have set up billers to your account then make sure you update the billers with the new bank account.
Calling Customer Care
Steps to Close CommBank Account by Calling Customer Care:
Call the customer care of CommBank on 13 2221.
Talk to the customer care executive.
Tell the executive that you want to close your bank account.
Validate your account by telling your name and account number. (don't share confidential information)
The executive will ask you for the reason why you want to close your account.
Tell you reason and if there are no complications the account will be closed for you.
While calling the customer care of CommBank try to call them from your registered mobile number. It will be easy for them to validate that you are the real owner of the bank account.
Visiting the Branch
Steps to Close CommBank Account by Visiting the Branch:
Locate the branch of CommBank which is nearest to your location.
Visit the branch and reach out to the bank official handling the accounts section.
Tell the official that you want to close your bank account.
Show your identity proof document to prove that you are the real owner of the account.
Follow the procedure told to you by the bank official.
Your bank account will be closed once you complete the procedures told to you.
During your visit to the branch of CommBank make sure that you carry any document that proves your identity. The bank officials will ask you to present the document.
How to Contact CommBank?
If you want to get in touch with the CommBank then you can use the contact information provided below. I also highly recommend you to verify the information mentioned in this guide before using it for yourself.
Contact Details of Commonwealth Bank: