AMP Bank is one of the many banks that are operating in Australia. This bank also serves the customers in the country of New Zealand as well. This article is for those people who are willing to close AMP Bank Account. I will be sharing with you everything that you need to know when you are closing a bank account in Australia.
It is always recommended to open a new bank account in another bank of your choice before closing your present account. Update the details of your new account with your employer and other places from where you receive money via bank transfers. It is important to update to make sure that you are not losing the money being transferred to you.
Once you have updated the details of your new bank account. You can receive as well as send the money from that account. And in case you have any kind of negative balance in your AMP Bank account then you have to clear it first. The AMP Limited will not all you to close the bank account if you have a negative balance.
Talk to the bank officials and confirm the procedure to clear the negative account balance. You transfer your bank account balance to another bank account of your choice before closing it. If you don't want to transfer the money then you can withdraw the money as well.
About AMP Limited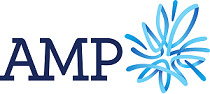 | | |
| --- | --- |
| Type of Bank | Public |
| ISIN | AU000000AMP6 |
| Founded | 1849 |
| Headquarters | Sydney, South Wales, Australia |
| Chairman (2020) | David Murray |
| CEO (2020) | Francesco De Ferrari |
| Net Income (2015) | A$ 972 Million |
| Total Assets (2015) | A$ 110.4 Billion |
| Number of Employees (2014) | 5,400 |
| Website | www.amp.com.au |
Methods to Close AMP Limited Bank Account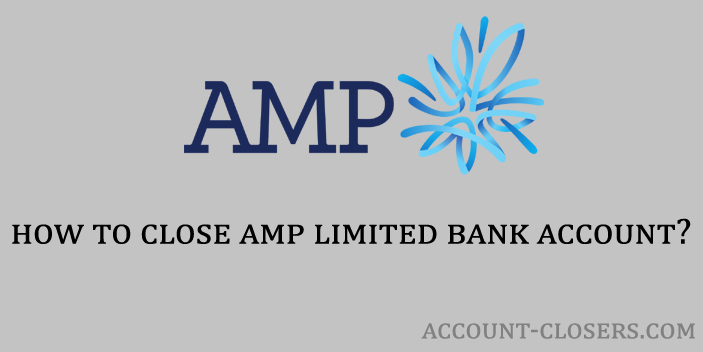 You can use 2 methods to close your AMP Ltd. Bank account and they are,
Writing an application letter.
And by calling the customer care of the bank.
I have explained both of these methods in the further part of this article.
Sending Application Letter or Request Letter
Steps to Close AMP Bank Account by Writing a Letter:
Write an application letter addressing AMP Limited.
Mention the subject of the letter as "Closing of Bank Account."
You have to write the account holders name and the bank account number.
Make sure you don't share any confidential information in the application letter.
Mention the reason why you are willing to close down your AMP Limited account.
You have to mention how you want to receive the remaining funds in your account. (if any)
The account holder has to make his signature on the request letter.
Send the application letter to the AMP Limited and your account will be closed.
Calling Customer Care
Steps to Close AMP Bank Account by Calling Customer Care:
Call AMP Limited on 13 30 30.
Get your connected to speak with the customer care executive of the bank.
Tell the executive that you wish to close your bank account.
They may ask you the reason why you are willing to close the account.
And your bank account will be closed by the executive if there are no complications with it.
How to Contact AMP Limited?
I highly recommend you to contact the bank and verify the information mentioned in this article before you use it personally. You can use the below-mentioned contact information to reach the bank.
Contact Details of AMP Limited:
Conclusion
These are the two recommended methods to close AMP Limited Bank account. For more in-depth details you can visit the branch of the bank. The bank officials will guide you correctly to complete the procedure. If you wish to share the reason why you are closing your account then you can comment down below.